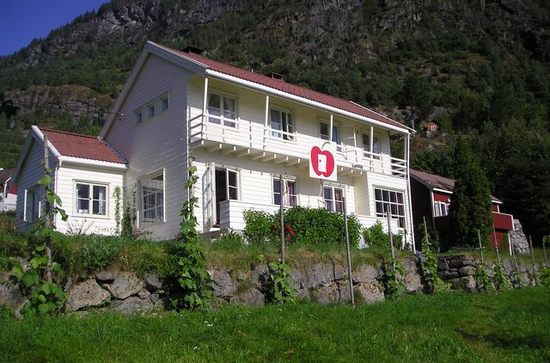 Eplet is a small family run guesthouse at the head of Sognefjord, Western Norway.
It's the perfect basecamp for a backpacking adventure in the fjords or for those just wanting to be in nature and peace. Our guests are backpackers, solo travellers, couples, families, old, young... and from all corners of the world!

Covid 19: Eplet is open and is running like normal. If you are alloved to enter the country you are very welcome here. There are very little infection in Norway, but we still expect our guests to respect a one meter distance to other guests.