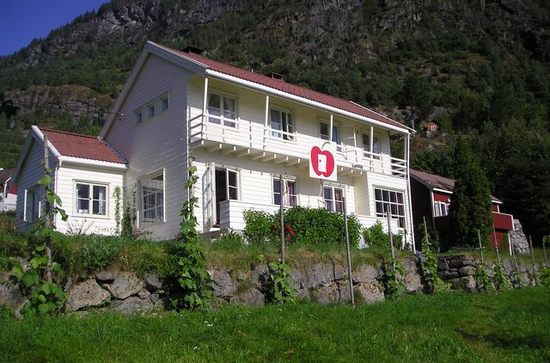 Eplet is a small family run guesthouse at the head of Sognefjord, Western Norway.
It's the perfect basecamp for a backpacking adventure in the fjords or for those just wanting to be in nature and peace. Our guests are backpackers, solo travellers, couples, families, old, young... and from all corners of the world!

Eplet is open all year. During summer season (may-october) the hostel and camp is open, we are in the reception every day and answer emails daily. During winter time (november-april) the main house is open and you are welcome to stay. But you have to book at least one week before arrival and we only answer e-mails twice a week. Welcome to Eplet.